College Voting
This page will be improved in the future but was last updated: 19/11/2022
---
No Upcoming/Current Election. Information will be added here when the time comes.
---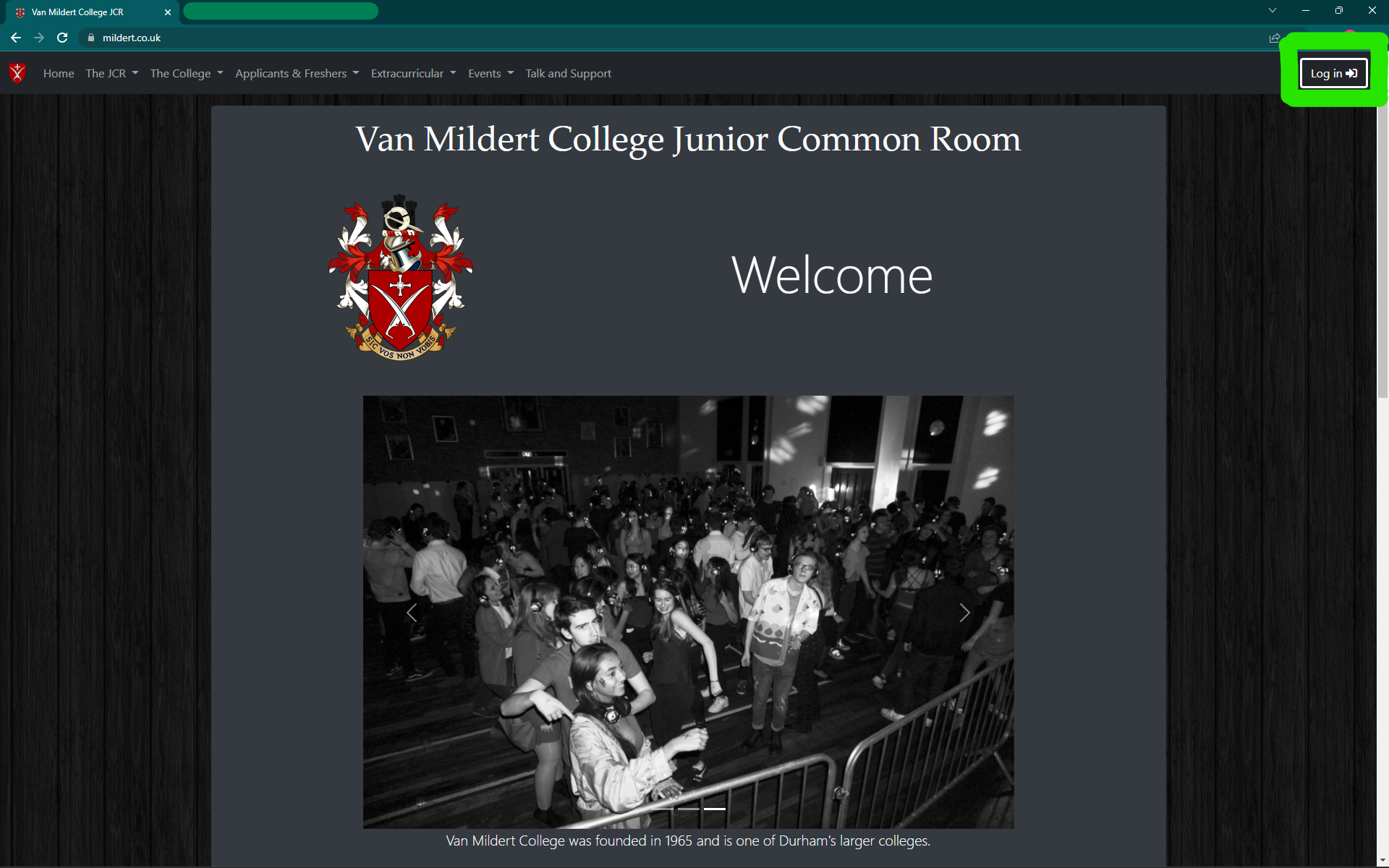 Select the login button on the nav bar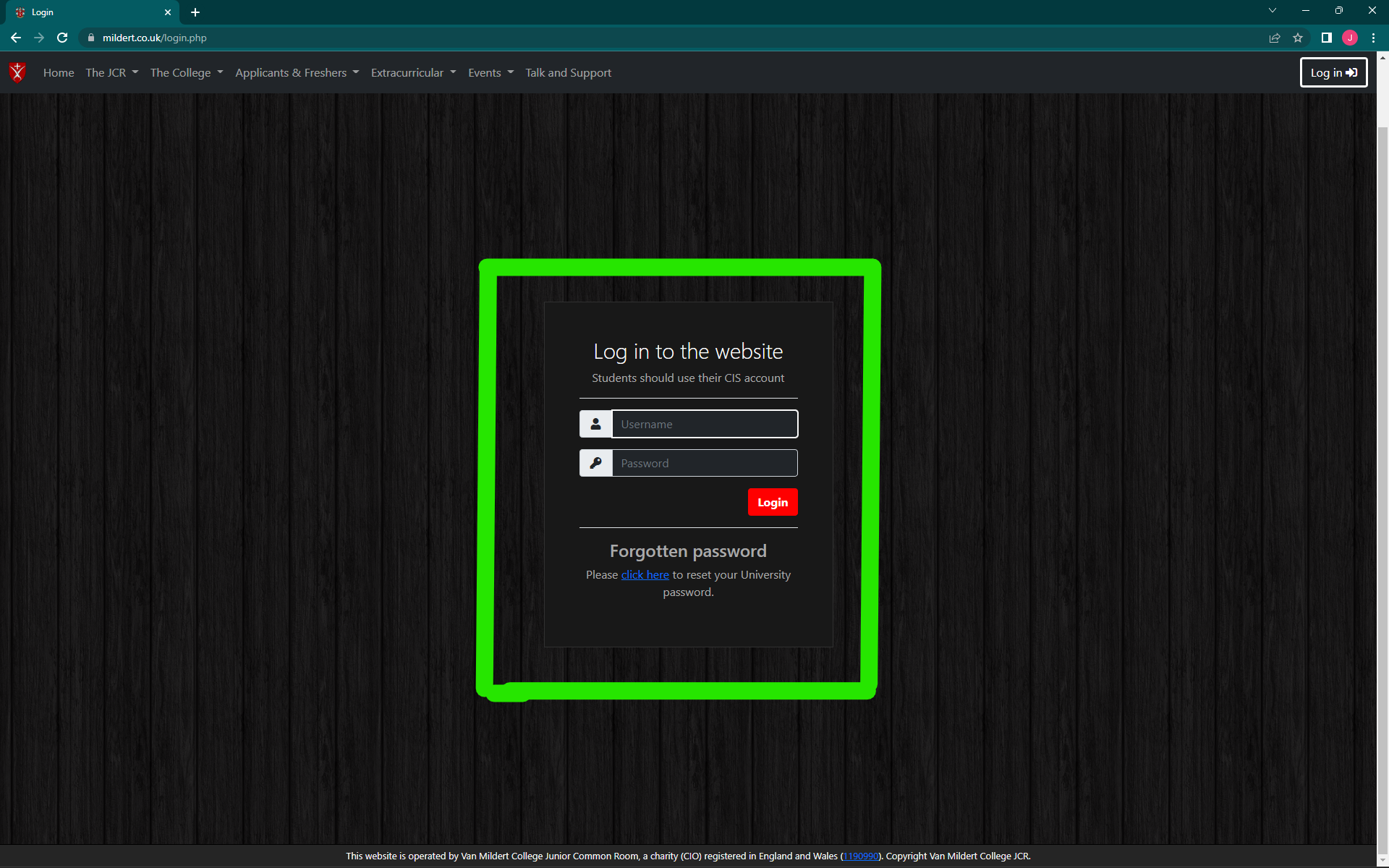 Login to the Mildert Website using your CIS username (eg abcd12) and password.
If you have any issues, email:
FACSO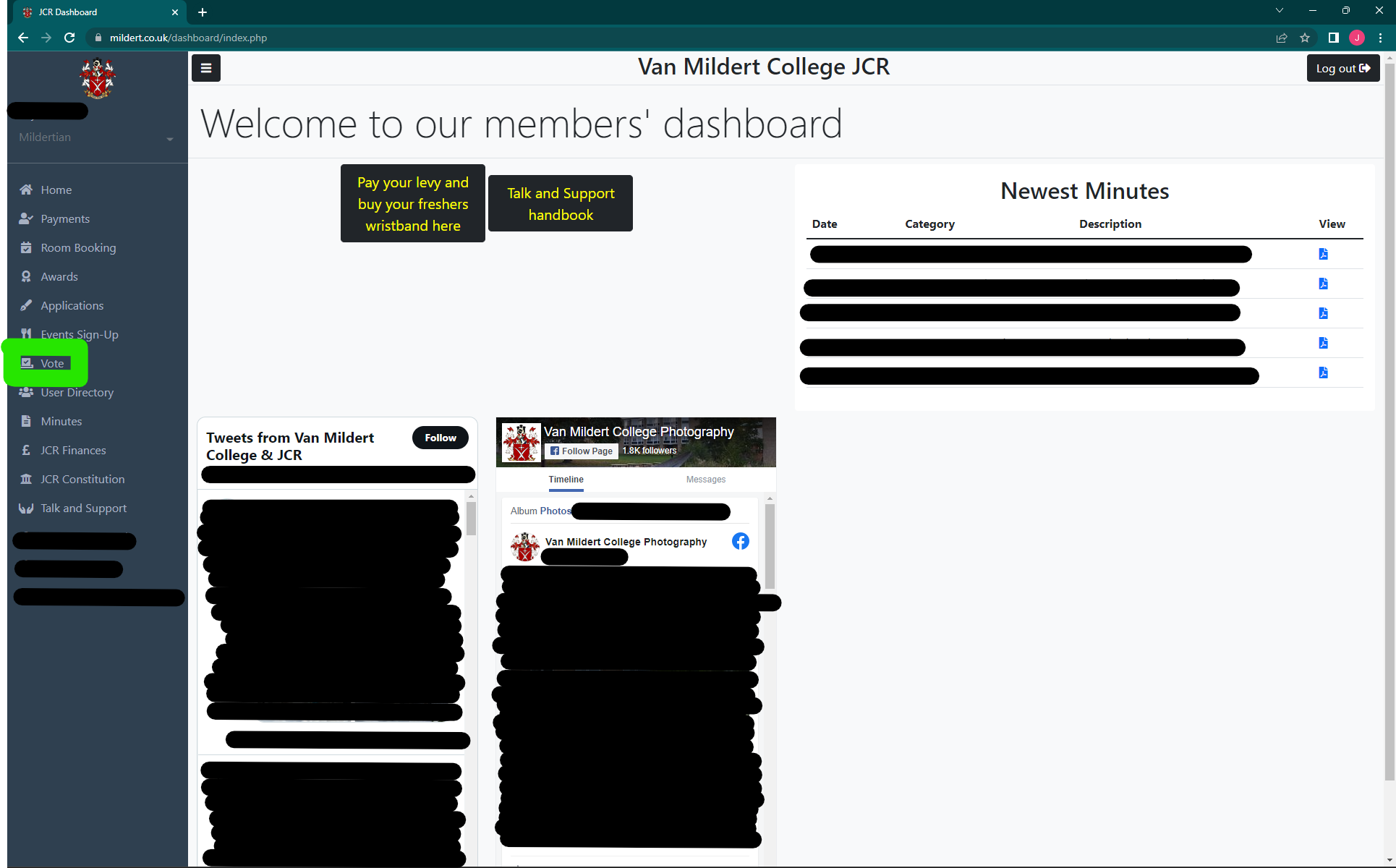 On the dashboard, select vote from the menu.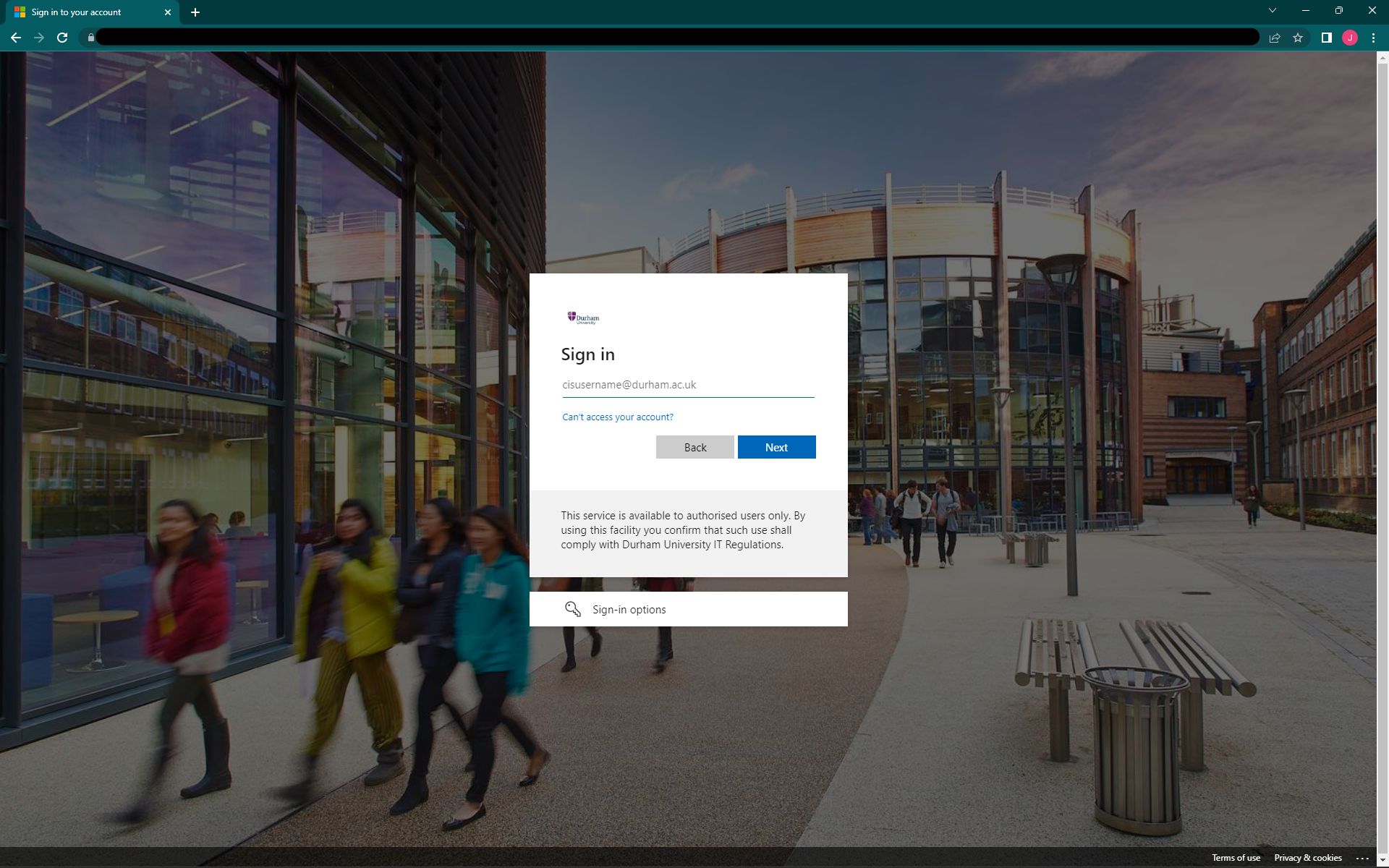 Login using your CIS email, password, and authentication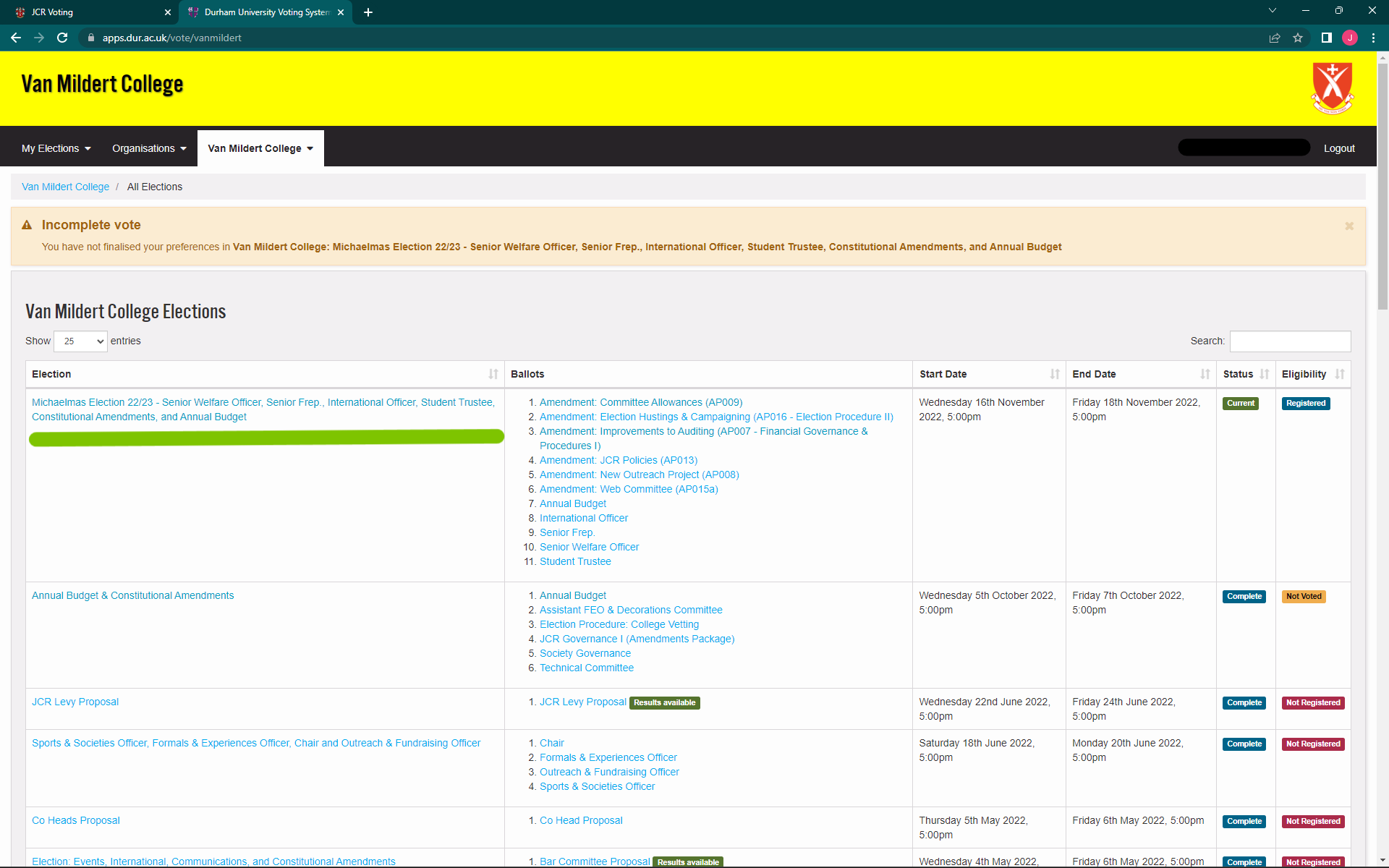 This is the Van Mildert page. Select the first option, it should say you are registered and it is the current election (if voting is open).
This is the summary page, just click the vote button.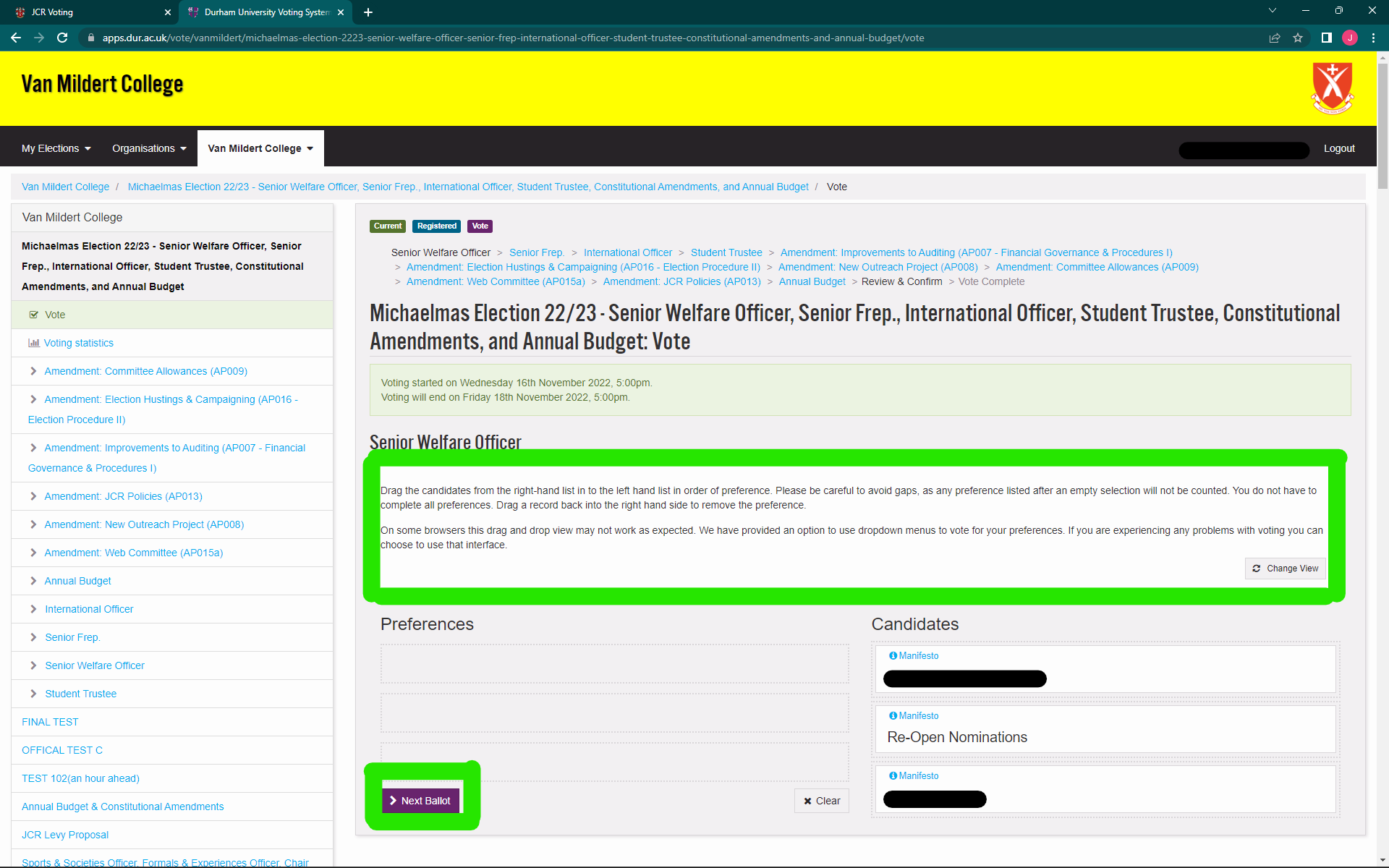 Each ballot has instructions, follow these to cast your vote and then click next ballot.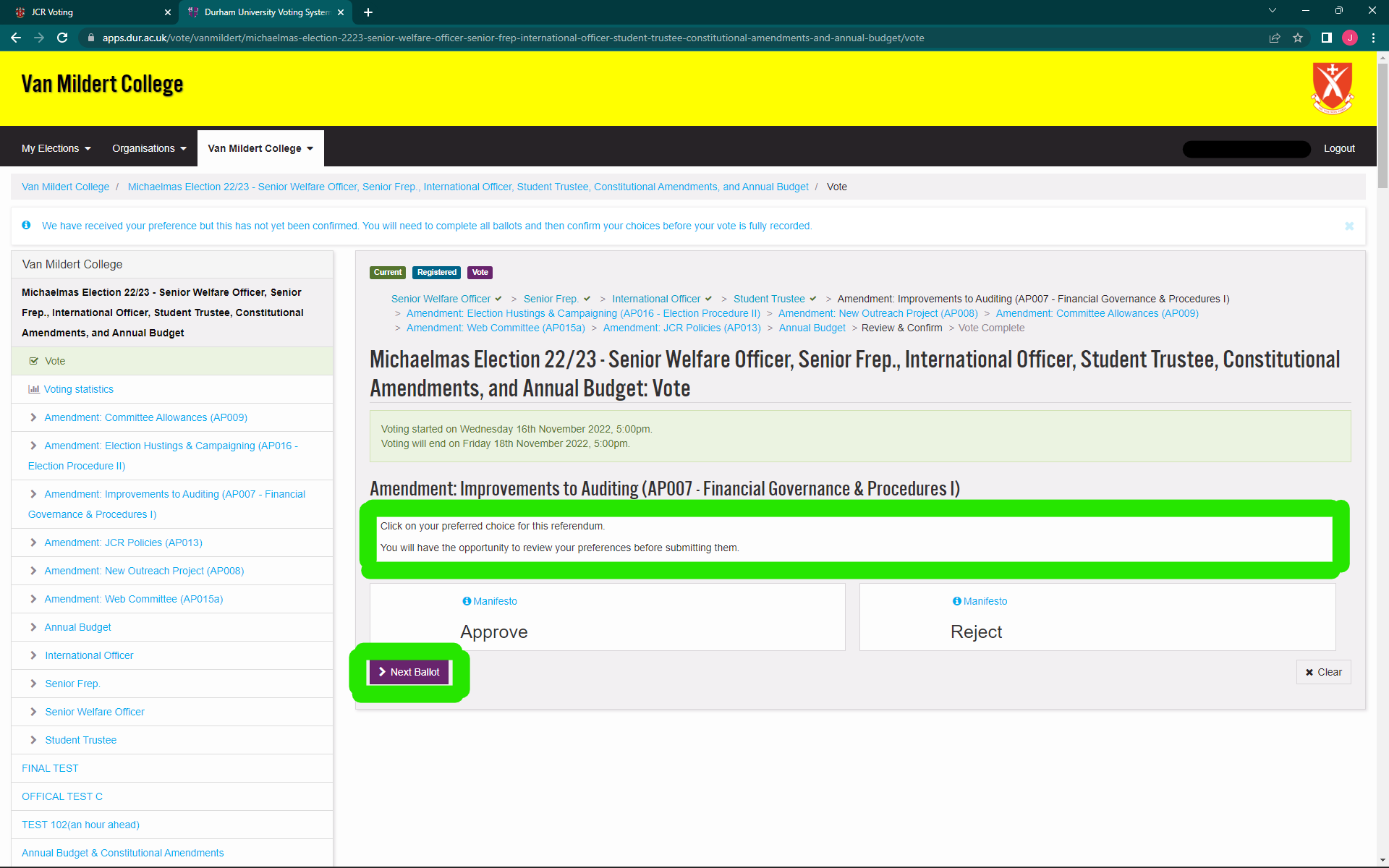 Some ballots look like this. Follow the instructions and vote as you see fit.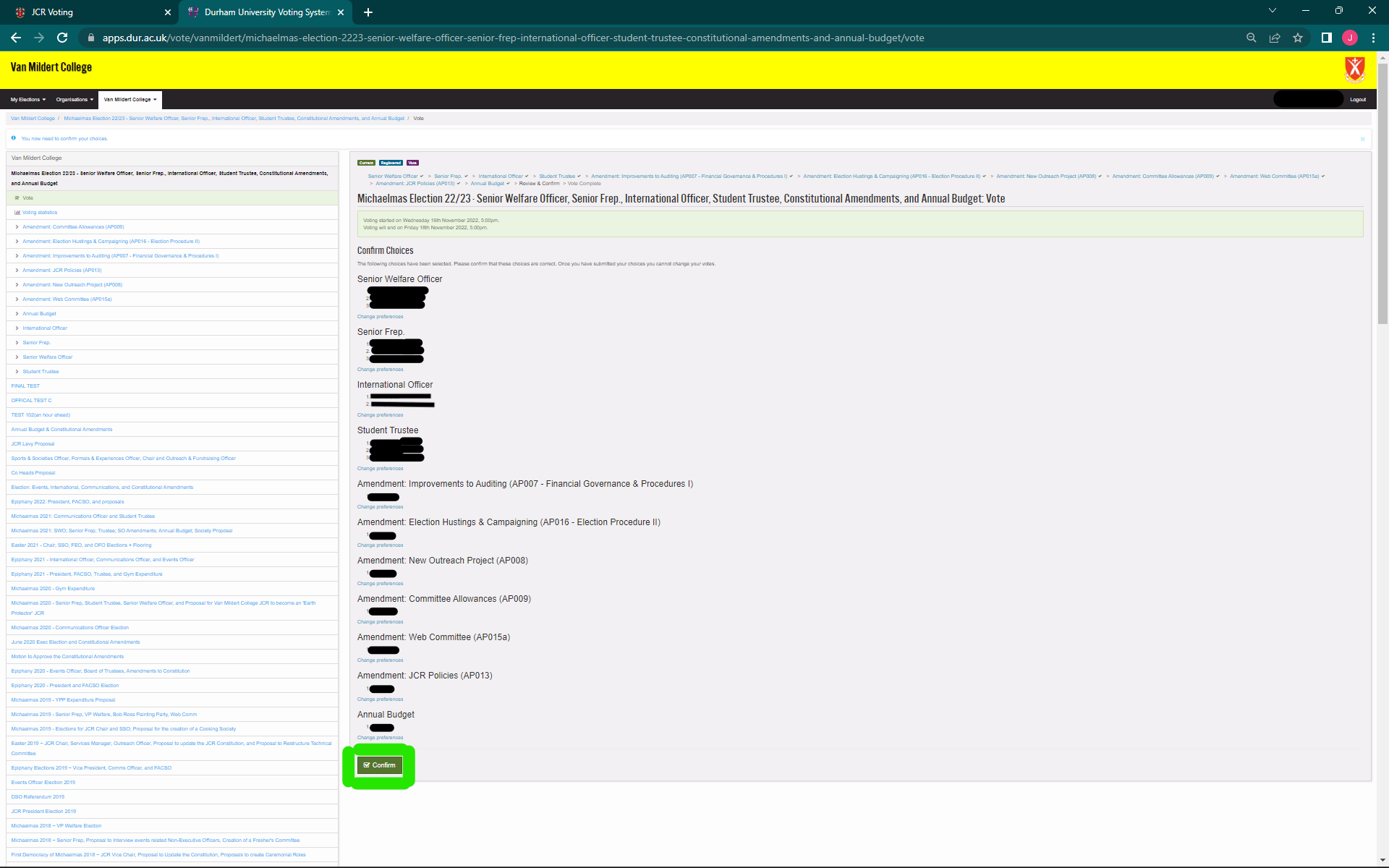 After voting on all ballots you will see a summary page like this. Scroll through and check your answers. At the bottom you can confirm your vote and it will be locked in.
---
Thank You For Voting!
Any questions, contact the relevant people for the election (should be described at the top of this page).